Taos Wedding at Touchstone Inn
The gorgeous grounds and catering services at Touchstone Inn provide a wonderful option for a beautiful ceremony on the grassy lawn or indoors.  Your wedding reception catering, and a romantic honeymoon suite are all available at Touchstone Inn.   We have several  ordained ministers who can  perform your  wedding  ceremony indoors or outdoors at one of the many options on the Touchstone grounds.
Catering to couples as a romantic getaway, Touchstone offers the tranquility of intimate patios, cozy rooms with fireplaces, Jacuzzi tubs, and gourmet natural foods served at intimate tables. The serene atmosphere of Touchstone provides the perfect setting for a Taos wedding with outdoor arch and candelabras to enhance the chosen site of the ceremony.
  Make Your Wedding Exquisite at Touchstone!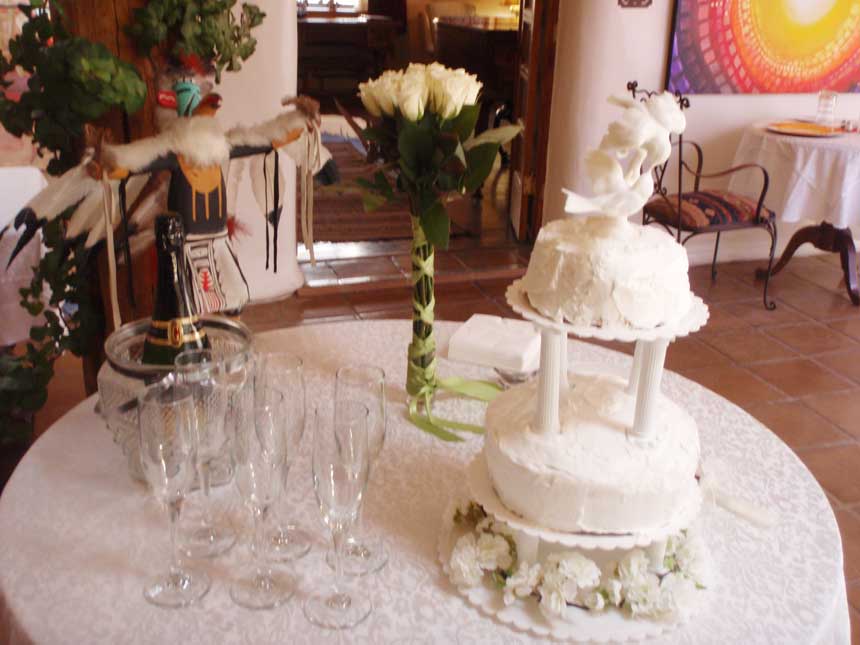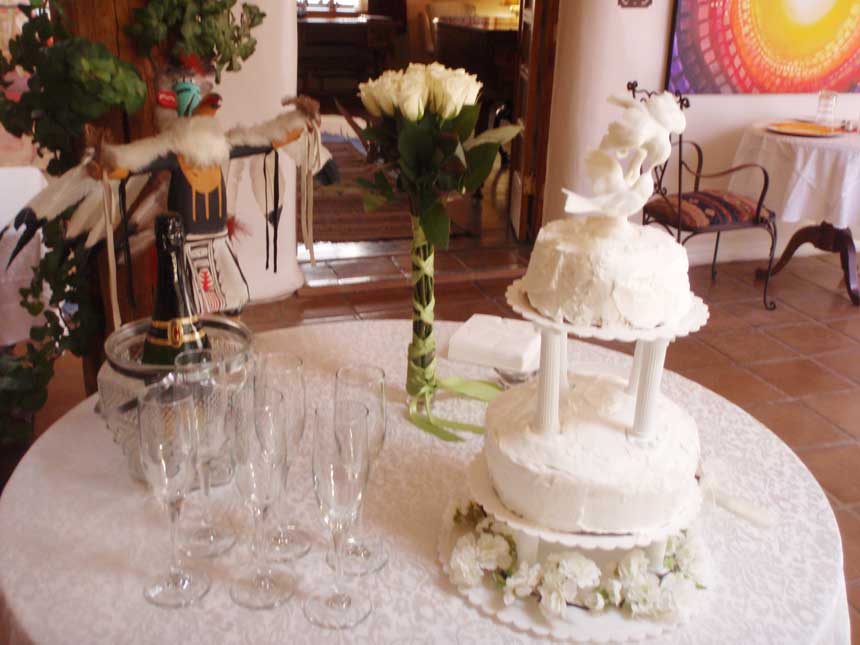 Elope!
Touchstone Inn has the perfect wedding package for you! Choose any of our romantic rooms for a two day love fest and we'll include chocolate covered strawberries or white chocolates on arrival (Lodging is separate charge). On your wedding day we provide an Interfaith Minister, two witnesses, flowers, and a Cake and Champagne Reception for two. (Simple substitutions to cake and champagne can be made for those with dietary restrictions or needs.)
Elopement Package Price: $650.00, plus a two night minimum reservation in the room of your choice.  Add Family and Friends to the reservation.  Call for details on any of the following wedding packages at Touchstone.  The possibilities are endless, let us help make your wedding exquisite.
Intimate Touchstone Wedding Special for 15 to 20 of Your Closest Friends and Family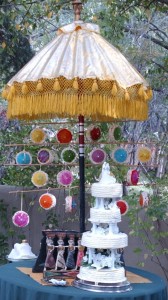 You are at Home with Us! Have your wedding at Touchstone Inn, and it will be the perfect wedding at your home, away from home! Our entire romantic Inn and grounds are reserved for your exclusive use for your special Taos wedding weekend. Your stay can include chocolate covered strawberries, Touchstone chocolates or wedding cookies for the bride and groom and  fabulous meals are booked and priced separately for your entire  party.
Wedding at Touchstone Inn pricing depends on many criteria including time of year, whether weekend is included or not, number of people in wedding party, catering needs, use of tent, use of theme, and so forth.  Call us to discuss your plans and let us help make your Taos wedding spectacular.  November 1st thru  May 15th (excluding Christmas & New Years, and other holidays) are our most economical dates.  All weddings require a two night minimum reservation  with one half due upon booking. May 16th – October 31st are our most popular Taos wedding dates, and therefore a little more in price.  
Large Exclusive Taos Wedding – 20 to 100 Guests
Have your perfect outdoor Wedding at Touchstone Inn! The entire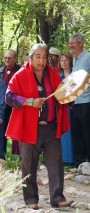 Inn is yours exclusively for a two night minimum for up to 20 lodging guests. Unlike many wedding venues in Taos, Touchstone offers a secluded in-town acreage with exquisite mountain views. We allow you to book your own catering or do it yourself.
Taos Shaman Wedding – Choose Any Plan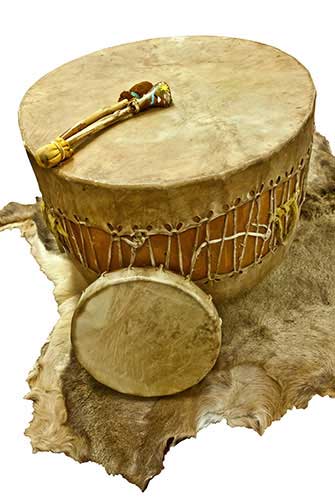 Sandra:  This ceremony begins with my using my rattle to sing an honor song for the sacred directions along with offerings of tobacco and corn. The smudging of the beloved couple is done as well. Along with the invocation a special prayer is offered written specifically for the couple followed by their exchange of vows and rings before pronouncement. As an interfaith Minister of Walking Prayer, my goal is to please the hearts of the two being united reflecting your feelings and desires. This is about you; your special day regardless of race, color, sexual orientation or religion.
 Earth Way Wedding and Commitment Ceremonies at Touchstone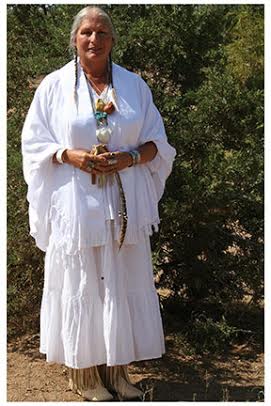 Ceremonies for Healing and Life Transitions are located on the secluded grounds of Touchstone Inn, an inn on the edge of Taos Pueblo lands along the Rio Pueblo in Taos, New Mexico.  Under the canopy of wind swept trees filled with singing Magpies and Crows one can feel the welcoming blessings of the ancestors of the land while strolling down the path to Earth Walk Medicine.