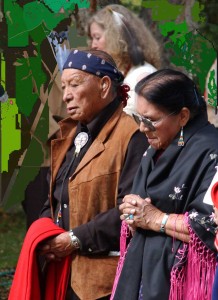 We invite you to check out our ratings and all previous guest comments on    TripAdvisor.  Another way to get to know us would be to go to our Facebook page at http://www.facebook.com/TouchstoneInntaos  and you can even see some videos on our YouTube channel at http://youtube.com/touchstoneinn
After your visit with us — or when you feel that it is appropriate — please return to this page and write a Google review or TripAdvisor review, or BOTH!
See what California writer, Valerie Summers, writes about Touchstone!
***
Arkansas, USA
"We are so grateful to find Touchstone … we shall return. Thank you."
California, USA
"Great food, lovely room … thank you for a fantastic honeymoon!"
"The only place to be in Taos!"
"Love our stay. It is all just beautiful"
Colorado, USA
"I want to thank you so much for our wonderful stay at your B & B. We needed a room at last minute and you provided us with what we were looking for and so much more! My wife has allergies with gluten, dairy and eggs. Chef provided her with delicious breakfast each morning. I was able to eat whatever Chef would make and he set me off to play around Taos with a very tasty breakfast each day! The room we had (Woody Crumbo) was perfect for our stay! We look forward to seeing your Inn this winter! Thanks so much for a wonderful stay and breakfast! The Innkeepers are wonderful kind folks!
"First, I just wanted to thank the two of you for helping to make my birthday extra-special…it was a perfect getaway! After we left yesterday, we actually found the hot springs on the river (last time we were there was 10 years ago…I was pretty impressed by the fact that Jeff remembered where it was) and then we drove over to Cuchara…beautiful drive (so, thanks for the recommendation). Second, I wanted to give you my email address so that Chef could send me the green chile recipe…it was truly one of the highlights of my visit :)"
"Very relaxing. Great hosts. Stimulating surroundings."
"Excellent spot. Enjoyed the grounds and art especially."
Kansas, USA
"Wonderful hospitality! Wonderful food! Ask for any places to go and they know."

"Thank you for a wonderful serene and beautiful place to stay.  The ART is so beautiful – love it! And the garden / grounds are so peaceful.  We will come back and definitely recommend Touchstone."
Minnesota, USA
"We love the hosts, breakfast and charming room."
New Mexico, USA
"I enjoyed my stay very much. Great place and fantastic people."
Pennsylvania, USA
"What a wonderful experience. Thank you for sharing!"
Texas, USA
"What a wonderful experience! Chef's breakfasts were world class, and the Innkeeper's ideas of what to do were delightful. The balcony was a nice place to sit and drink coffee in the morning and watch the sunrise and in the evening sip wine as darkness fell. The living room was a good place to sit and read and eat cookies."
New York, USA
"Thank you for the welcome and inspiration!!"
"Our stay was already memorable. The Innkeepers made it unforgettable."
London, United Kingdom
"Home from home. Loved the surprise breakfasts."

Look us up on Trip Advisor